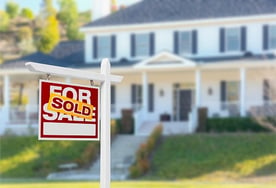 It's no secret that COVID-19, and record low interest rates, have created one of the hottest housing markets in history – which continues to see record demand from homebuyers.
Because of the inventory woes that have long plagued the real estate industry, intense competition has formed amongst potential buyers, leading to offers well over asking price, the waiving of more contingencies, and larger down-payments, among other trends.
A recent report from Redfin, which looks into housing data from September 1, 2020 through February 28, 2021, reveals just how much the homebuying process has changed throughout the course of the pandemic – highlighting several of the most significant changes that have been seen.
These changes include larger down-payments, the waiving of contingencies, a lengthier homebuying process due to lack of inventory, and the gaining popularity of conventional loans for those who finally find and purchase a home.
For all the details, check out Redfin's report here.
Sources:
Redfin – redfin.com
The MReport – themreport.com