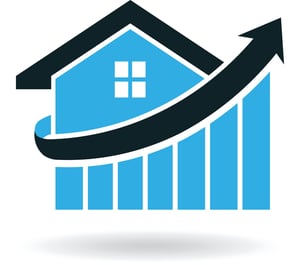 According to a recent report from ATTOM Data Solutions, Q3 recorded 3.25 million mortgage originations secured by a residential property, which represents a 17% increase from Q2 and a 45% increase YOY from Q3 of 2019.
What may be surprising is that ATTOM attributed this increased activity to purchase mortgages, which grew faster on a quarterly basis than refinance activity for the first time in over a year. Over a million home-purchase mortgages were issued in Q3, increasing 28% from Q2 and 25% YOY from Q3 of 2019.
In addition, Q3 home mortgages totaled an estimated $974.1 billion in total dollar volume, which is the highest level seen since 2005. ATTOM also mentioned that Q3's volume was up 20% from Q2 and 52% YOY from Q3 of 2019.
For more information, including additional metrics regarding refi's, HELOCs, and more, check out ATTOM Data Solutions' report.
Sources:
ATTOM Data Solutions – attomdata.com
The MReport – themreport.com