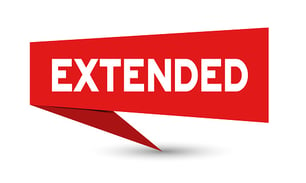 The Appraisal Foundation recently announced that its Appraisal Standards Board (ASB) has decided to extend the current edition of USPAP 2020-2021 by one year, which will now be in effect until December 31, 2022.
Within the Foundation's press release, ASB Chair Wayne Miller explained that COVID-19 has had an unprecedented impact on the appraisal profession and how one conducts their day to day business – leading to several complex issues that will require more time to study.
"With this in mind, we have decided to extend the effective date of the current USPAP by one year," said Miller in the press release. "This will provide continuity to the profession during this pandemic, while also giving the ASB the appropriate time to carefully examine the challenges facing our profession before offering additional guidance."
For more information, check out The Appraisal Foundation's special FAQ.
You can also visit their USPAP webpage.
Source:
The Appraisal Foundation – appraisalfoundation.org