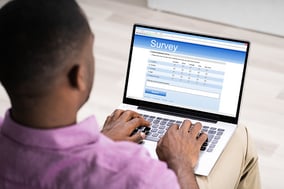 According to a recent survey by Ojo Labs of 200 homebuyers, both first-time and repeat homebuyers have their share of fears when it comes to navigating the mortgage process. That said, each group appears to have differing concerns as they shop today's market.
First-time buyers are mostly concerned about leaving better options on the table when deciding on a home, while also worrying about their ability to afford monthly mortgage payments. In contrast, the top concerns for repeat buyers are the rising home prices and shrinking inventory that continue to increase competition.
On a scale of 0-100, Ojo Labs found that the average overall fear-level for first-time homebuyers was at 52.9 versus only 50.7 for repeat homebuyers.
For more information and additional metrics, check out Ojo Labs' report.
Sources:
Ojo Labs – ojo.com
National Mortgage Professional – nationalmortgageprofessional.com
EVO's Integration with OpenClose Streamlines Real Estate Appraisals
Global DMS' EVO® appraisal management software has been seamlessly integrated with OpenClose's end-to-end LOS, establishing system-to-system transaction processing that dramatically speeds up the ordering and appraisal management process for OpenClose users by eliminating duplicate data entry, providing real-time appraisal status updates, and facilitating robust communication between lenders and their valuation vendors. EVO's customizable workflow provides a familiar, yet streamlined appraisal process that facilitates payment processing, appraisal ordering, automated rule-based reviews, appraisal delivery, status updates, and much more. With the combination of EVO and OpenClose, lenders are able to order appraisals while retaining full control and transparency over their unique process.