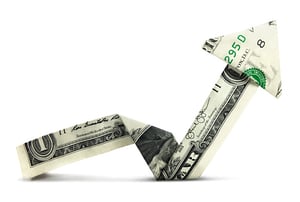 According to an article from The MReport, Redfin recently reported that median home prices in over 400 U.S. metros were at $319,769 at the end of September, which is the highest median cost for homes to date and shows a 14% increase year-over-year.
Redfin's report showed that single-family home prices reached $343,000, an increase of roughly 12% year-over-year, and that the cost of condos has also increased nearly 5.4%. In addition, the median price for new listings has also gone up – seeing a year-over-year increase of 13%. That said, Redfin did note that the growth rate of listing prices has been declining since it peaked at the end of August.
Redfin also conducted a survey of 1,400 homebuyers and sellers, in which only 20% believed now was not a good time to sell a home. Nearly 38% of sellers cited health and safety concerns regarding COVID-19, where homebuyers were less worried about the pandemic, with only 8% citing the same concerns.
For more details, check out Redfin's press release.
Sources:
The MReport – themreport.com
Redfin
EVO™ Provides Worry-Free Compliance, Guaranteed
No matter what changes occur in the real estate appraisal industry, remaining compliant is always at the forefront of every business, as one mis-step can have catastrophic consequences. Global DMS' EVO appraisal management software protects your business via our unique Compliance Guarantee Program, which covers all fines in the event a client is found out of compliance but is using the platform's Best Practice Configuration that's based on automation. This unique program effectively removes appraisal risk from the equation, while ensuring all EVO users comply with Dodd-Frank's Section 1471, ECOA's Regulation B, TILA's Regulation Z, USPAP, and both the GSEs and FHA's seller guides.