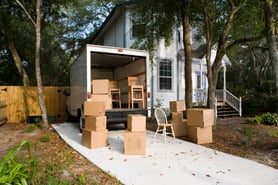 As we continue to see unprecedented demand within the housing market, which has led to record home prices and constant bidding wars, LendingTree decided to survey over 2,000 Americans to see how the general population is feeling about purchasing a house in the near future.
After tallying the results of its survey, LendingTree noted several key findings, including:
4 in 10 respondents believe the housing market will crash in 2021.
30% of respondents believe that mortgage rates will rise in 2021.
Roughly 50% of respondents believe there will be an increase in affordable and accessible housing in 2021.
8 in 10 respondents believe that the dream of homeownership is still alive.
According to LendingTree, the company commissioned Qualtrics to conduct this online survey of U.S. consumers, who were proportioned to represent the overall population of the country. For more information, including additional metrics and breakdowns, check out LendingTree's report.
Sources:
LendingTree – lendingtree.com
The MReport – themreport.com