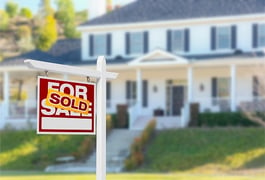 Last week, the Mortgage Bankers Association (MBA) provided its latest housing forecast during its Annual Convention, which expects purchase mortgage originations to grow by 9% in 2022 to a new record of $1.73 trillion.
Refinance originations, however, are expected to decrease by 62% in 2022, which the MBA believes will lead to a 33% decline in overall mortgage originations compared to 2021. That said, purchase originations are still forecasted to reach a record high due to robust demand from millennials, those seeking more space, and low mortgage rates.
When it comes to mortgage rates, the MBA predicts that the rates for a 30-year, fixed-rate mortgage will rise to 3.1% by the end of the year and as high as 4% by the end of 2022.
For more information, check out the MBA's press release.
Sources:
MBA – mba.org
National Mortgage Professional – nationalmortgageprofessional.com
EVO's Digital Appraisal Forms Streamline Order Management
Tired of using offline spreadsheets and Word docs for managing your real estate appraisal forms? This often confusing process is not only impossible to track, it also requires duplicate data entry – leading to even more risk and longer turn-times. Global DMS' EVO® appraisal management software resolves these pain-points by providing digital order and review forms that are 100% self-configurable, can be automatically selected and pre-populated via intelligent merge fields, and provide complete trackability – ensuring your staff and vendors always have the most up-to-date version of the form as it moves through your unique valuation process.