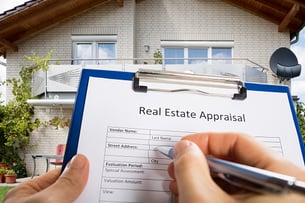 The Appraisal Institute recently announced that it has published the 3rd edition of its "Scope of Work" textbook, which addresses the evolution of the scope of work concept and its current requirements within USPAP, the Appraisal Institute Standards of Valuation Practice, and the International Valuation Standards.
According to the Appraisal Institute's press release, identifying the scope of an appraisal assignment allows valuers to better address their clients' concerns with professionalism and flexibility, while also providing new business opportunities.
The new textbook also includes informative case studies and detailed appraisal report templates to help appraisers better understand how this important concept can be applied in a variety of assignments.
For more information, or to order this latest edition of "Scope of Work", please visit the following webpage.
Source:
Appraisal Institute – appraisalinstitute.org
EVO's Digital Appraisal Forms Streamline Order Management
Tired of using offline spreadsheets and Word docs for managing your real estate appraisal forms? This often confusing process is not only impossible to track, it also requires duplicate data entry – leading to even more risk and longer turn-times. Global DMS' EVO™ appraisal management software resolves these pain-points by providing digital order and review forms that are 100% configurable, can be automatically selected and pre-populated via intelligent merge fields, and provide complete trackability – ensuring your staff and vendors always have the most up-to-date version of the form as it moves through your unique valuation process.