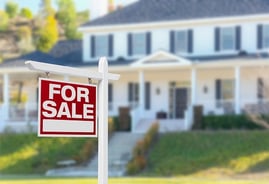 According to Fannie Mae's July Home Purchase Sentiment Index (HPSI), consumer pessimism towards buying a home is at a new high, as low inventory and elevated home prices continue to push more and more Americans away from attempting to purchase a house.
The GSE's survey reported that 66% of respondents feel it's currently a bad time to buy a home (up 2% from June), while 75% believe that now is a good time to sell a home.
The housing market may be feeling this trend, as a recent realtor.com® report found that the U.S. median listing price continued to moderate in July, with the data attributing this moderation to the increase in lower-priced homes for sale – as new listing grew on a yearly basis for the 4th consecutive month.
For more information, including additional survey metrics, check out Fannie Mae's July HPSI Report.
Sources:
Fannie Mae – fanniemae.com
realtor.com – realtor.com
DS News – dsnews.com
EVO's MARS® Simplifies Appraisal Reviews
Are you concerned with how complex real estate appraisal reviews have become? Global DMS' MARS, a standard component of our EVO™ appraisal management software, essentially eliminates these concerns by automating your appraisal reviews – expediting a once grueling task and further ensuring compliance. MARS quickly analyzes an appraisal for completeness, consistency, and compliance with all GSE guidelines, USPAP, UAD, and industry best-practice, providing accurate reviews in seconds. MARS also significantly reduces review times by instantly directing reviewers to the areas of the appraisal the need their attention most, providing clear directives on a resolution.