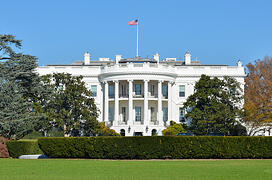 HUD recently announced a series of actions that it's taking in collaboration with the Biden Administration's plan to create, preserve, and sell roughly 100,000 additional affordable homes over the next 3 years.
According to HUD's press release, the department is restarting the FHA's Section 542 (c) Housing Finance Agency Risk-Sharing Program with the Treasury's Federal Financing Bank, which marks a renewed focus on supporting the construction and development of affordable housing units across the country.
HUD will also work to make more single-family homes available to individuals, families, and non-profit organizations in the future by limiting the sale of certain FHA-insured and HUD-owned properties to large investors, while also expanding and creating exclusivity periods, where only governmental entities, owner occupants, and qualified non-profit organizations are able to bid on certain FHA-insured properties.
Of note, the FHFA has already made similar changes to its First Look program—which gives non-corporate homebuyers priority over investment companies when buying GSE-owned properties—by extending the first look time period for non-corporate REO buyers from 20 to 30 days.
In addition, HUD's Community Development and Planning department is creating a new toolkit with guidance to support HUD grantees by providing easy to implement strategies for addressing housing supply and affordability challenges. Likewise, HUD's Policy Development and Research team will also provide research on innovative strategies being utilized by state and local governments to remove compliance burdens to affordable housing, which will be incorporated into the agency's Regulatory Barriers Clearinghouse.
For more information, check out HUD's press release.
Sources:
The Department of Housing and Urban Development (HUD) – hud.gov
The MReport – themreport.com
DS News – dsnews.com