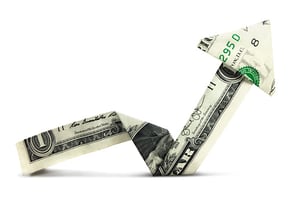 Zillow recently reported that the U.S. housing market grew by roughly $2.5 trillion in value during 2020, which is the highest amount recorded in a single year since 2005. The country's total housing value now stands at a staggering $36.2 trillion.
According to its report, strong demand due to records low mortgage rates led to intense competition among buyers, where homes were flying off the market at the fastest pace Zillow has recorded. As a result, this caused home prices to rise even higher – thus helping to increase the market's overall value.
Zillow noted that 21.4% of the nation's housing value resides in California at $7.8 trillion, which is more than the next three states combined. North Dakota saw the smallest share at $64 billion, while Alaska was the only state to lose value in its housing stock, dropping by about $1.5 billion.
For more information, including additional statistics, check out Zillow's report.
Sources:
Zillow – zillow.com
National Mortgage Professional – nationalmortgageprofessional.com