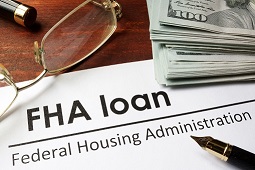 The U.S. House recently passed the "Homebuyer Assistance Act of 2021" (H.R. 3008), which has been sent to the Senate and would amend the National Housing Act to allow state-licensed appraisers to perform appraisals for FHA mortgages.
H.R. 3008 would reduce the number of hurdles appraisers currently face before being allowed to appraise properties financed by an FHA mortgage by aligning the standards with the federal minimum requirements that are currently in place for other home mortgages – like those purchased by the GSEs.
By making this change, legislators are hoping to address the current shortage of certified appraisers that many parts of the country are facing. However, it's worth noting that a previous version of this bill did pass the House, but never received a vote in the Senate.
For more details on H.R. 3008, including the full text, click here.
Sources:
Appraisal Institute – appraisalinstitute.org
Congressman Brad Sherman – sherman.house.gov