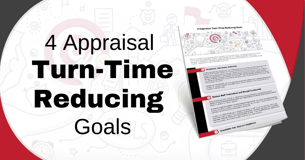 We are headed full steam into 2022 and now is the time to make plans.
2021 was, in some ways, was just as unpredictable, challenging, and downright stressful as the prior year for lenders. Business goals were set aside in 2020 with the rise of the pandemic, and 2021 threw curveballs at lenders as well – from employees continuing to work from home, record-high mortgage prices, and staffing shortages affecting banks and credit unions across the U.S.
While economists and large corporations try to predict what we can look forward to in 2022, the reality is that no one has a crystal ball. However, lenders can prepare for the new year by revisiting and reassessing goals.
The first area that many lenders focus on in the mortgage origination cycle is customer-facing. However, if your back end has issues, lenders will not see a return on investment. Therefore, rather than focusing solely on the customer-facing portions of the mortgage origination cycle, lenders must also focus on streamlining the unseen back-end elements that account for the most significant delays. By accelerating the back end of the mortgage origination process, lenders will become more profitable and significantly improve the borrower experience by reducing the overall number of days it takes to close a loan.
Lenders attempting to identify back-end inefficiencies that can be addressed with technology often begin with the appraisal management process, as the issues surrounding it make it hard to be overlooked. If not appropriately managed, this process can delay closings, frustrate borrowers, and kill deals.
That's why we came up with four simple goals for lenders to pursue in their appraisal management process for 2022 that will help reduce appraisal turn-times and increase revenue.
Download it today!
If you would like to learn more about how Global DMS can help you achieve success in 2022 and beyond, reach out to schedule a conversation with our team.