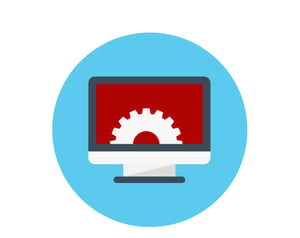 As the mortgage industry continues its on-going transition to a more digital experience, many financial institutions are realizing a need to update their real estate valuation processes (and technology) to help with COVID-19 restrictions, larger than average loan volumes, and appraiser attrition.
In order to efficiently navigate today's appraisal requirements and beyond, mortgage lenders must rely on a new-age appraisal management software that promotes this digital experience and eliminates the one-size-fits-all approach – allowing them to work within their process through easy, user-controlled configurations that personalize the entire system and its workflow automation to their exact needs and as things change.
But how does one begin vetting appraisal management technology providers, and what should lenders be looking for to ensure they are receiving the best-of-the-best in terms of software and customer service?
In Global DMS' latest whitepaper, "What Mortgage Lenders Must Consider when Selecting an Appraisal Management Technology," we address these questions by providing details on what these institutions must always consider from both the appraisal fintech itself and its technology as well as best practices for internal planning, external research, software implementation, and customer support.
To download your free copy, please visit the following webpage.