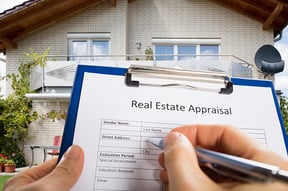 Are you looking for more real estate appraisal assignments but not sure where to begin, or to continue, marketing yourself? Global DMS' EVO Network provides the opportunity you're looking for by broadcasting your unique profile to lenders and AMCs nationwide who utilize our EVO appraisal management software.
EVO™ was designed to make everyone's daily process easier—including the appraiser's—which is why we simplified the registration process so that it only takes 3 minutes to complete.
Once registered on the EVO Network, lenders and AMCs are able to instantly locate an appraiser's profile and establish a connection (similar to social media) to begin sending new assignment requests for both residential and commercial properties.
In addition, appraisers only have one set of log-on credentials to remember (no matter how many lenders or AMCs they work with), and are provided with automatic email alerts when it's time to update their credentials – keeping you in good standing and receiving orders.