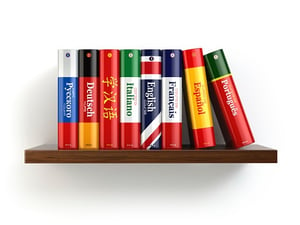 The FHFA recently announced that it has added new resources to it Mortgage Translations clearinghouse for Americans who need assistance with mortgage loans but speak limited English.
According to the FHFA's press release, the repository now includes documents that are translated into Vietnamese, Korean, and Tagalog – in addition to Spanish and traditional Chinese. The FHFA believes these additional resources will improve the ability of more interested parties when navigating the mortgage and homebuying process, while also enabling the mortgage industry to better assist these consumers.
"This expanded set of translated documents and interpretive resources help to better support mortgage lenders, servicers, and housing counselors as they guide more Americans on the path to sustainable homeownership," said the FHFA's Deputy Director for the Division of Housing Mission and Goals, Sandra Thompson.
In addition, the FHFA also noted that the Mortgage Translations clearinghouse now has a list of industry resources that can help consumers navigate topics such as fraud avoidance and scan detection, foreclosure prevention, financial management and budgeting, mortgage options, and more.
For more details, check out the FHFA's official press release.
Sources:
Federal Housing Finance Agency (FHFA) – fhfa.gov
DSnews – dsnews.com
EVO™ Provides Worry-Free Compliance, Guaranteed
No matter what changes occur in the real estate appraisal industry, remaining compliant is always at the forefront of every business, as one mis-step can have catastrophic consequences. Global DMS' EVO appraisal management software protects your business via our unique Compliance Guarantee Program, which covers all fines in the event a client is found out of compliance but is using the platform's Best Practice Configuration that's based on automation. This unique program effectively removes appraisal risk from the equation, while ensuring all EVO users comply with Dodd-Frank's Section 1471, ECOA's Regulation B, TILA's Regulation Z, USPAP, and both the GSEs and FHA's seller guides.