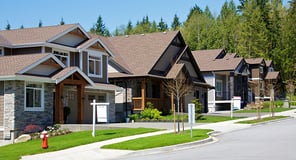 Fannie Mae recently published a new video on YouTube titled, "The Myth of the One-Mile Rule" to help dispel a common misconception amongst appraisers regarding comparable sales.
According to Fannie, many appraisers believe that the comparable sales used in an appraisal report must be within one-mile of the subject property. However, this isn't actually true, or even always possible – especially with unique or rural homes.
The GSE hopes this latest video, which is part of its "Nobel Appraiser" series, will eliminate this myth so appraisers understand to utilize comparables based on facts and data – improving credibility, lowering risk, and reducing process delays.
Check out Fannie Mae's video here.
Source:
Fannie Mae – fanniemae.com