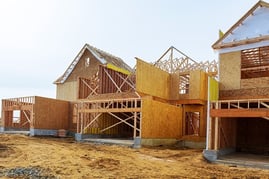 The shortage of affordable housing remains a key issue within the mortgage space, which has led to numerous studies on how to combat this ongoing issue. One such study recently came from Zillow®, whose research team conducted a survey of 100 subject-matter experts and economists to gain their insight on how to solve this problem.
Of the 100 respondents, 56% concluded that the most effective strategy for increasing the housing inventory would be to relax zoning rules to promote efficiency and allow for more new home construction.
Additional recommendations included easing the land subdivision process, relaxing local review regulations for projects of a certain size, accelerating the adoption of new construction technologies, and increasing training to help build up the construction workforce.
For more information, including additional metrics, check out Zillow's report.
Sources:
Zillow® – zillow.com
DS News – dsnews.com
EVO's Digital Appraisal Forms Streamline Order Management
Tired of using offline spreadsheets and Word docs for managing your real estate appraisal forms? This often confusing process is not only impossible to track, it also requires duplicate data entry – leading to even more risk and longer turn-times. Global DMS' EVO™ appraisal management software resolves these pain-points by providing digital order and review forms that are 100% configurable, can be automatically selected and pre-populated via intelligent merge fields, and provide complete trackability – ensuring your staff and vendors always have the most up-to-date version of the form as it moves through your unique valuation process.