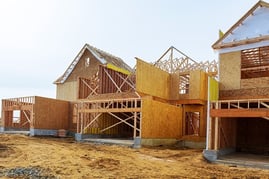 The shortage of affordable housing remains a key issue within the mortgage space, which has led to numerous studies on how to combat this ongoing issue. One such study recently came from Zillow®, whose research team conducted a survey of 100 subject-matter experts and economists to gain their insight on how to solve this problem.
Of the 100 respondents, 56% concluded that the most effective strategy for increasing the housing inventory would be to relax zoning rules to promote efficiency and allow for more new home construction.
Additional recommendations included easing the land subdivision process, relaxing local review regulations for projects of a certain size, accelerating the adoption of new construction technologies, and increasing training to help build up the construction workforce.
For more information, including additional metrics, check out Zillow's report.
Sources:
Zillow® – zillow.com
DS News – dsnews.com