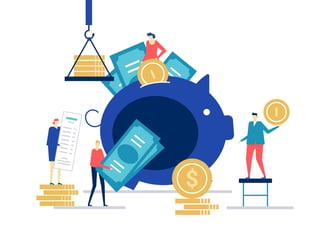 According to Fannie Mae's (FNMA/OTCQB) Q1 Mortgage 2022 Lender Sentiment Survey® (MLSS), 75% of mortgage lenders believe profit margins will decrease in the next three months, up from 65% in the prior quarter. Lenders must reduce turn times and shore up processes now before it's too late.
Investing in real estate appraisal management software might not be the first thing that comes to mind when it comes to reducing turn times and automating workflows, but it should be. Having an innovative appraisal management technology that works the way you do, modernizes your appraisal process, eliminates pain points, and increases your profits can revolutionize your business.
However, implementing digital solutions is not always easy and lenders often encounter frustration managing disconnected systems.
When vetting real estate appraisal management software, lenders and AMCs need to work with a software platform that promotes a fully digital process and provides the integrations required to speed along turn times and reduce risk.
We work with many lenders who want to gain control while keeping flexibility in their Encompass's appraisal operations.
EVO® creates a straightforward process through its direct integration with Encompass® and EVO's EPC integration, which gives EVO users access to LO connect, which provides loan originators with quick, secure access to loan files and SmartClient. Additionally, over 100 fields flow from Encompass to EVO, eliminating duplicative data entry.
Some of the significant benefits of a fully configured end-to-end valuation management platform with a workflow that's directly integrated with Encompass include:

One consistent process across the entire organization

Ensured compliance - automatically

Elimination of manual operational processes, with no click appraisal ordering and more

Speed up workflows with p

ersonalized queues and dashboards for efficient SLA-based task management
Interested in learning more about how EVO and Encompass can help your business? Contact us today!