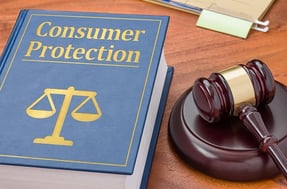 The CFPB recently issued amendments to the federal mortgage servicing regulations that mandate how mortgage servicers must support financially distressed borrowers as the foreclosure moratoria is phased out.
According to the Bureau's press release, its new amendments take effect on August 31st and are designed to support the housing market's smooth and orderly transition to post-pandemic operation by establishing temporary safeguards for borrowers who are exiting forbearance that help ensure they have enough time to explore their options, which include deferring their missed payments to the end of the loan, asking for loan modifications, or selling their homes when they have sufficient equity.
As of August 31st, servicers will be required to:
Allow borrowers to pursue loss mitigation options, in which servicers must meet temporary procedural safeguards before initiating a foreclosure for certain mortgages through the end of the year.
Offer affordable payment plans more quickly (without forcing borrowers to submit all the paperwork for every possible option) that can't increase a borrower's payment and include other protections.
Tell borrowers all their options, including critical information about repayment options, and increase their outreach to these borrowers before initiating a foreclosure.
The CFPB's new amendments will cover loans on principal residences and generally exclude small servicers.
When a foreclosure is not avoidable, the new mandates will allow servicers to initiate the process if the borrower has abandoned the property, was more than 120 days behind on their payments before March 1, 2020, is currently 120 days behind on their payments and hasn't responded to the required outreach for 90 days, or has been evaluated for all options with no possible way to avoid foreclosure.
For more information, check out the CFPB's press release.
Sources:
Consumer Financial Protection Bureau (CFPB) – consumerfinance.gov
Mortgage Professional America Magazine – mpamag.com