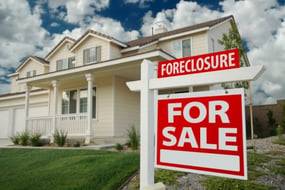 The CFPB recently issued a special report titled, "Housing insecurity and the COVID-19 pandemic," which warns that unless further public and private action is taken, the country could see widespread evictions and foreclosures once the federal, state, and local pandemic protections end.
According to the CFPB's report, over 11 million are behind on their rent or mortgage payments, with 2.1 million of those being behind at least 3 months – equating to roughly $90 billion in missed payments.
Refining the numbers even further, the CFPB found that 28% of manufactured home residents reported being behind on payments, while 18% of those in small-to-mid-sized multi-unit buildings and 12% of those in single-family homes reported being behind as well. In addition, the report showed that 9% of renters (who don't have the same protections or options as homeowners) believe they'll likely be evicted.
For more information, check out the CFPB's full report here.
Sources:
Consumer Financial Protection Bureau (CFPB) – consumerfinance.gov
MortgageOrb
EVO™ Provides Worry-Free Compliance, Guaranteed
No matter what changes occur in the real estate appraisal industry, remaining compliant is always at the forefront of every business, as one mis-step can have catastrophic consequences. Global DMS' EVO appraisal management software protects your business via our unique Compliance Guarantee Program, which covers all fines in the event a client is found out of compliance but is using the platform's Best Practice Configuration that's based on automation. This unique program effectively removes appraisal risk from the equation, while ensuring all EVO users comply with Dodd-Frank's Section 1471, ECOA's Regulation B, TILA's Regulation Z, USPAP, and both the GSEs and FHA's seller guides.