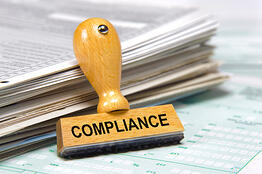 The Consumer Financial Protection Bureau (CFPB) recently issued an interpretive rule to help assist the mortgage industry in determining whether to treat June 19, 2021 as a federal holiday or a business day in order to remain compliant with certain time-sensitive borrower protections.
According to the CFPB's press release, June 19th will count as a federal holiday for close-end mortgages and TILA-RESPA Integrated Disclosures depending on when the relevant time period began. If this period began on or before June 17, 2021, then June 19th is considered a business day. If the relevant time period began after June 17th, then June 19th is considered a federal holiday.
In addition, the CFPB noted that its interpretive rule does not prohibit creditors from providing longer time periods than required, meaning if a time period began on or prior to June 17th, creditors could still consider June 19th a federal holiday. The CFPB also explained that because the federal observance of Juneteenth was on Friday, June 18th, this was still considered a business day, as when a federal holiday falls on a Saturday, the day of the federal observance is still considered a business day for these time-sensitive consumer protections.
To recap, the CFPB's Regulation Z establishes when borrowers must receive certain disclosures and when they have the right to cancel some mortgages. With the Juneteenth National Independence Day Act signed into law only two days before the newly created holiday, there was confusion amongst industry participants as to how to treat this day so they would remain compliant.
For more information, check out the CFPB's interpretive rule.
Sources:
CFPB – consumerfinance.gov
National Mortgage Professional – nationalmortgageprofessional.com