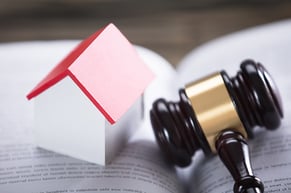 The Consumer Financial Protection Bureau (CFPB) announced that it has rescinded several policy statements from last year, which provided temporary compliance flexibilities for financial institutions in the wake of the COVID-19 pandemic.
The seven recessions officially took effect this past April 1st, with the CFPB noting that it now intends to exercise its full authority provided under Dodd-Frank.
In regard to mortgages, the Bureau will once again be requiring the reporting of Home Mortgage Disclosure Act (HMDA) data from financial institutions beginning with the first quarter of 2021, which is due by this May 31st.
In addition, the CFPB mentioned that it will be withdrawing its signature from several statements that allowed for COVID-19 related flexibilities – including the statement that outlines flexibilities on appraisal standards for Fannie Mae and Freddie Mac.
For more information, check out the CFPB's press release.
Sources:
CFPB – consumerfinance.gov
HousingWire – housingwire.com
EVO™ Provides Worry-Free Compliance, Guaranteed
No matter what changes occur in the real estate appraisal industry, remaining compliant is always at the forefront of every business, as one mis-step can have catastrophic consequences. Global DMS' EVO appraisal management software protects your business via our unique Compliance Guarantee Program, which covers all fines in the event a client is found out of compliance but is using the platform's Best Practice Configuration that's based on automation. This unique program effectively removes appraisal risk from the equation, while ensuring all EVO users comply with Dodd-Frank's Section 1471, ECOA's Regulation B, TILA's Regulation Z, USPAP, and both the GSEs and FHA's seller guides.