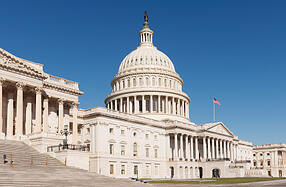 A bipartisan bill, known as the Homes for Every Local Protector, Educator, and Responder (HELPER) Act, was recently introduced to the U.S. House and would provide a VA-type loan to police officers, prison guards, firefighters, paramedics, emergency medical technicians, and schoolteachers.
Sponsored by Representatives John Rutherford (D-FL), Al Lawson (D-FL), John Katko (R-NY), and Bonnie Watson-Coleman (D-NJ), the HELPER Act would establish a new, FHA-administered program that's similar to the home loan program currently offered to veterans.
If passed, the new bill would allow eligible borrowers to finance up to 100% of the acquisition price. These mortgages would be subject to FHA loan limits and borrowers would pay an up-front mortgage insurance premium of 3.6% of the principal, which can be financed, instead of a monthly insurance premium. In addition, the HELPER Act would also allow the homebuyer to avoid a down payment.
Of note, eligible borrowers must have worked in one of the professions listed above for at least 4 years and must also be in good standing at their current place of employment. They must also show that they intend to stay in their position for at least another year.
Sources:
HousingWire – housingwire.com
Mortgage Professional America Magazine – mpamag.com
EVO™ Provides Worry-Free Compliance, Guaranteed
No matter what changes occur in the real estate appraisal industry, remaining compliant is always at the forefront of every business, as one mis-step can have catastrophic consequences. Global DMS' EVO appraisal management software protects your business via our unique Compliance Guarantee Program, which covers all fines in the event a client is found out of compliance but is using the platform's Best Practice Configuration that's based on automation. This unique program effectively removes appraisal risk from the equation, while ensuring all EVO users comply with Dodd-Frank's Section 1471, ECOA's Regulation B, TILA's Regulation Z, USPAP, and both the GSEs and FHA's seller guides.