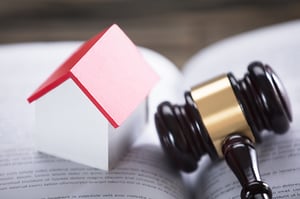 The Appraisal Standards Board (ASB) of the Appraisal Foundation has released its 4th Exposure Draft of USPAP 2022-23 and is seeking public comments regarding its proposed changes and updates by February 17th via SurveyMonkey or email at ASB@appraisalfoundation.org.
According to the draft, the ASB is proposing several updates to improve the clarity and consistency of USPAP. The board has also investigated whether any appraisal standards should be modified due to changing methods and technology.
As a result of this investigation, the ASB is proposing to increase the specificity of required disclosures in reporting the scope of work for STANDARDS 2, 4, 6, and 8. The board is also proposing revisions to the definition of Personal Inspection and to the wording of the Certification in Standards Rules 2-3, 4-3, 6-3, and 8-3.
In addition, this latest exposure draft simplifies proposals that were made in previous drafts regarding STANDARDS 2, 4, 6, and 8 for reporting scope of work, but does add one new element that involves reporting the date or dates of an inspection.
For more information, including additional updates, check out the ASB's 4th Exposure Draft of USPAP 2022-23.
Source:
The Appraisal Foundation – appraisalfoundation.org
Join Our Free EVO™ Network!
Global DMS' EVO appraisal management software was designed to make everyone's real estate valuation process easier, including the appraisers, which led us to revamp how these vendors traditionally utilize these technology platforms. We've simplified the registration process so it only takes 3 minutes to complete and provide appraisers with a single sign-on and dashboard that can be used for all of their clients who utilize EVO. This free network also allows appraisers to seamlessly facilitate their assignments with tons of useful and reliable features.