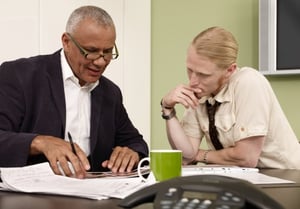 The American Society of Appraisers (ASA) recently announced via press release that it has partnered with the International Association of Assessing Officers (IAAO), granting their over 8,000 members with access to the ASA's appraisal review education and credentialing programs that provide the Appraisal Review Management (ARM) Designation.
"There is a growing demand for qualified professionals who specialize in appraisal review, especially those in the real property space," said ASA CEO, Johnnie White, in the organization's press release. "Those who are educated and credentialed by organizations like ASA and IAAO will have a distinct competitive advantage."
According to the announcement, IAAO members can now augment their professional development with the leading appraisal review courses that are prepared and presented by experienced ASA thought-leaders and practitioners to receive their ARM Designation.
For more information, check out the ASA's press release.
Sources:
American Society of Appraisers – appraisers.org
Valuation Review – valuationreview.com
Join Our Free EVO™ Network!
Global DMS' EVO appraisal management software was designed to make everyone's real estate valuation process easier, including the appraisers, which led us to revamp how these vendors traditionally utilize these technology platforms. We've simplified the registration process so it only takes 3 minutes to complete and provide appraisers with a single sign-on and dashboard that can be used for all of their clients who utilize EVO. This free network also allows appraisers to seamlessly facilitate their assignments with tons of useful and reliable features.