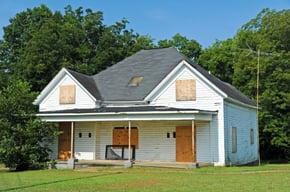 ATTOM™ Data Solutions recently issued its Vacant Property and Zombie Foreclosure Report for the second quarter of 2021, which analyzes public data (such as foreclosure status, equity, and owner-occupancy status) and matches it with monthly vacancy data.
According to the company's report, just over 1.4 million residential properties are currently vacant this quarter, which represents 1.4% of all homes in the U.S. The number of empty pre-foreclosure zombie homes is up both quarterly by 21% and annually by 5.6%, with 33 states experiencing increases.
The report also provided the top 5 states with the most zombie foreclosures, which includes New York, Ohio, Florida, Illinois, and Pennsylvania (in that order), and shows where the biggest increases are occurring within the country.
For all the details, check out ATTOM's full report.
Sources:
ATTOM™ Data Solutions – attomdata.com
National Mortgage Professional – nationalmortgageprofessional.com