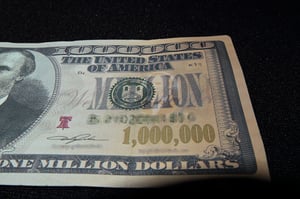 The Appraisal Subcommittee (ASC) recently announced that it has approved $3 million in new grants for The Appraisal Foundation over 3 years, with $1 million coming in the first year, to help support eligible activities of the Appraiser Qualifications Board (AQB) and the Appraisal Standards Board (ASB).
According to the ASC's press release, these funds are also for additional projects and activities that promote innovation and help expand the positive impact of the AQB, ASB, and The Appraisal Foundation as a whole.
Such activities include a project to make USPAP STANDARDS 1-6 available to the public at no cost in a searchable, downloadable, and Section 508 compliant format, as well as studying the USPAP publishing and revenue model. The funds will also be used for research and analytics to develop and conduct a comprehensive survey to provide better industry data to the appraisal profession and other stakeholders.
The ASC's grants are from the national registry fees that are paid annually by credentialed appraisers and registered AMCs. For more information, check out the ASC's press release.
Sources:
The Appraisal Subcommittee – asc.gov
ValuationReview – valuationreview.com