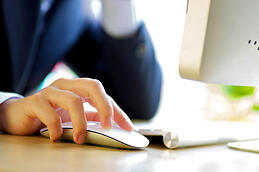 When it comes to managing your real estate appraisal process, there are two particular software systems that can be utilized, but that enable different degrees of automation and overall functionality. In particular, there are Appraisal Ordering Systems and Appraisal Management Platforms, whose core differences can dramatically affect the way you handle your valuation process.
Appraisal Ordering Systems:
Appraisal Ordering Systems allow mortgage lenders, credit unions, AMCs, and appraisal firms to assign orders, process them, track the progress of assignments, and return the completed appraisal for upload. Many of these systems also integrate with the GSEs' UCDP and FHA's EAD Portal, but they lack self-configurability, workflow automation, and additional features – like online appraisal forms, comprehensive reporting, automated reviews, LOS integrations, and more.
Not only does this require a lot of manual oversite to ensure everything gets done correctly, and on time, it also leaves the door open for potential errors and missing information – leading to delayed closings and costly penalties.
Appraisal Management Platforms:
Compared to its cousin above, Appraisal Management Platforms include extensive functionality and the ability to be customized in real-time to your exact real estate appraisal process. These platforms also provide extensive automation that's self-configurable—enabling you to determine how and when everything happens within your unique valuation process—and facilitate everything from complex events, actions, and status changes to notifications and reporting based on your specific appraisal order timelines, statuses, or specified time intervals.
In addition, a next-gen Appraisal Management Platform will also include comprehensive reporting capabilities with both pre-built and custom reports that can be used to track virtually any appraisal-related metric that's desired – providing you with complete visibility. These platforms also include seamless integrations with the UCDP and EAD Portal, along with leading LOS, data analytics, AVM, BPO, and other relevant third-party providers that enable even more efficiency and complete order management.
Once you understand the core difference between the two solution-types, you can better access what questions to ask appraisal fintechs when vetting software. Just remember that while an Appraisal Ordering System may help get the job done, an Appraisal Management Platform takes your process a giant step further via its extensive automation and functionality that's designed to ensure compliance and significantly reduce both costs and turn-times.
Have You Seen Our EVO® Appraisal Management Platform?
Global DMS' EVO appraisal management platform streamlines your real estate appraisal process through innovative features and reliable, self-configured workflow automation that produce real results. EVO differentiates itself form other platforms by providing a wide-range of benefits and features, including its 100% self-configurability, allowing for the creation and/or updating of fields, forms, reports, and more – no waiting on IT or custom development work. EVO also lowers portfolio risk by instantly analyzing past appraisals and logging every action (including communications), while providing complete visibility via built-in and custom reports, which can be run ad hoc or automatically during any point of your unique valuation process.
To learn more, or schedule a quick demo, contact Global DMS® today at evoinfo@globaldms.com.