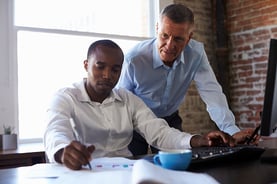 The Appraisal Institute recently announced that it's seeking applicants for its new Appraiser Diversity Initiative Sponsorship Program, which the organization is running in collaboration with Fannie Mae and the National Urban League.
According to the Institute's press release, this new program was created to help attract new entrants into the appraisal field, better facilitate entry into the appraisal profession, and foster diversity within the appraisal community.
Those that wish to sponsor will enter into a one-year separate written agreement with the Appraisal Institute, which will detail the sponsorship's terms and conditions. There are currently three sponsorship tier levels available, including Supervisor Sponsors, Adviser Sponsors, and In-Kind or Workshop Sponsors.
For more information, or to apply, click here.
Sources:
Appraisal Institute – appraisalinstitute.org
Valuation Review – valuationreview.com
Join Our Free EVO™ Network!
Global DMS' EVO appraisal management software was designed to make everyone's real estate valuation process easier, including the appraisers, which led us to revamp how these vendors traditionally utilize these technology platforms. We've simplified the registration process so it only takes 3 minutes to complete and provide appraisers with a single sign-on and dashboard that can be used for all of their clients who utilize EVO. This free network also allows appraisers to seamlessly facilitate their assignments with tons of useful and reliable features.