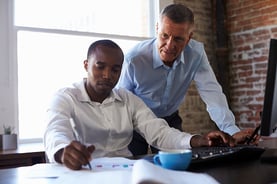 The Appraisal Institute recently announced that it's seeking applicants for its new Appraiser Diversity Initiative Sponsorship Program, which the organization is running in collaboration with Fannie Mae and the National Urban League.
According to the Institute's press release, this new program was created to help attract new entrants into the appraisal field, better facilitate entry into the appraisal profession, and foster diversity within the appraisal community.
Those that wish to sponsor will enter into a one-year separate written agreement with the Appraisal Institute, which will detail the sponsorship's terms and conditions. There are currently three sponsorship tier levels available, including Supervisor Sponsors, Adviser Sponsors, and In-Kind or Workshop Sponsors.
For more information, or to apply, click here.
Sources:
Appraisal Institute – appraisalinstitute.org
Valuation Review – valuationreview.com