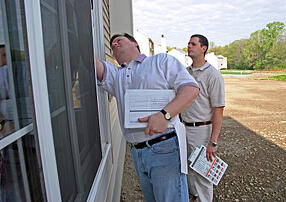 The Appraisal Institute recently published a new textbook titled, "The Student Handbook to The Appraisal of Real Estate, 15th Edition," which is an instructional text designed to help its readers better understand the appraisal profession, prepare for state licensing exams, and jumpstart their valuation careers.
According to the Appraisal Institute's press release, its new textbook also provides readers with a comprehensive introduction to real estate appraisals, the challenges that one can face when making a career in real estate, and practice problems that allow readers to test their knowledge along the way.
Though originally developed to compliment the latest edition of the Institute's classic textbook, "The Student Handbook" has become popular as a standalone text used by colleges and proprietary schools.
For more information, or to order a copy of "The Student Handbook to The Appraisal of Real Estate, 15th Edition," check out the Appraisal Institute's Online Store.
Source:
Appraisal Institute – appraisalinstitute.org
Join Our Free EVO™ Network!
Global DMS' EVO appraisal management software was designed to make everyone's real estate valuation process easier, including the appraisers, which led us to revamp how these vendors traditionally utilize these technology platforms. We've simplified the registration process so it only takes 3 minutes to complete and provide appraisers with a single sign-on and dashboard that can be used for all of their clients who utilize EVO. This free network also allows appraisers to seamlessly facilitate their assignments with tons of useful and reliable features.