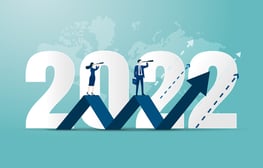 The Appraisal Institute stated that its Board of Directors recently met in November and approved the Strategic Plan strategies that will guide the organization's efforts in 2022 and beyond. The strategic planning process included input from AI professionals who responded to surveys regarding membership needs.
The Appraisal Institute's strategic plan includes four goals:
To protect and improve the value of affiliation.
To provide leadership toward a unified and inclusive profession with diverse perspectives.
Ensuring that Appraisal Institute professionals are consistently sought out by users of valuation services.
To improve the diversity of its affiliated professionals.
The organization will also focus on the following Board-approved strategies for 2022:
Modernizing AI's education delivery system and products.
Modernizing technology, such as social media and communication methods, along with the AI website.
Developing a plan to recruit and retain AI professionals.
Implementing the Practical Applications of Real Estate Appraisal (PAREA).
Developing a diversity, equity, and inclusion (DE&I) action plan.
The Appraisal Institute also stated how these strategies will positively impact the Board-defined objectives in the coming year. The objectives have a three-to-five-year timeframe and will be reviewed periodically by the Board of Directors.
For more information, click here.
Source:
Appraisal Institute – appraisalinstitute.org