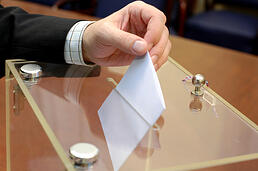 After delaying the implementation of USPAP 2022-2023 earlier this year, the Appraisal Foundation's Appraisal Standards Board (ASB) has issued a new Discussion Draft for USPAP 2023 and is seeking public comments by July 23rd.
According to the Discussion Draft, the ASB will use this feedback, prior exposure drafts, and other sources to examine possible changes for USPAP 2023. In particular, the board is currently looking into the following areas:
Reviewing the Requirements about Disclosing a Personal Inspection
Significant Appraisal Assistance
Misleading
Ethics Rule – Conduct Requirements Related to Demographic Characteristics
The ASB did note that it's also exploring other issues as well, which may be included in future Exposure Drafts for USPAP 2023.
For all the details, check out the ASB's latest USPAP 2023 Discussion Draft.
Source:
The Appraisal Foundation – appraisalfoundation.org
Join Our Free EVO™ Network!
Global DMS' EVO appraisal management software was designed to make everyone's real estate valuation process easier, including the appraisers, which led us to revamp how these vendors traditionally utilize these technology platforms. We've simplified the registration process so it only takes 3 minutes to complete and provide appraisers with a single sign-on and dashboard that can be used for all of their clients who utilize EVO. This free network also allows appraisers to seamlessly facilitate their assignments with tons of useful and reliable features.