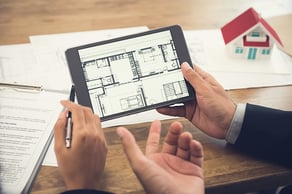 The Appraisal Standards Board (ASB) of the Appraisal Foundation has released its 3rd Exposure Draft of USPAP 2022-23 and is seeking public comments regarding its proposed changes and updates by November 18th via SurveyMonkey or email at ASB@appraisalfoundation.org.
According to the exposure draft, the ASB is proposing several updates to improve the clarity and consistency of USPAP and is investigating whether any appraisal standards should be modified after appraisers have expressed concerns over remaining USPSP compliant when conducting evaluations and utilizing new methods and technology for subject property inspections.
The ASB said that based on the feedback it's already received, it decided to withdraw earlier proposals related to evaluations and is now issuing new proposals related to inspections.
In addition, the ASB will be hosting a webinar on October 22nd at 1 pm ET to further discuss this latest exposure draft.
For more information, or to see the 3rd Exposure Draft of USPAP 2022-23 in its entirety, click here.
Source:
The Appraisal Foundation – appraisalfoundation.org
EVO Appraisal Management Software Simplifies Appraisal Reviews with MARS
Are you concerned with how complex real estate appraisal reviews have become? Global DMS' MARS®, a standard component of our EVO™ appraisal management software, essentially eliminates these concerns by automating your appraisal reviews – expediting a once grueling task and further ensuring compliance. MARS quickly analyzes an appraisal for completeness, consistency, and compliance with all GSE guidelines, USPAP, UAD, and industry best-practice, providing accurate reviews in seconds. MARS also significantly reduces review times by instantly directing reviewers to the areas of the appraisal the need their attention most, providing clear directives on a resolution.