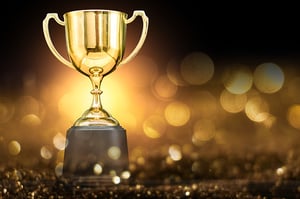 LANSDALE, PA, DECEMBER 17, 2020 – Global DMS®, a leading provider of cloud-based real estate appraisal management software, is proud to announce that its Director of Marketing, Jessica Thompson, was recognized by PROGRESS in Lending for its 2020 Trailblazers Award, which honors the top 20 sales, marketing and public relations executives that are making the "biggest impact" within the mortgage industry.
Ms. Thompson was recognized for implementing an integrated marketing campaign at Global DMS to help highlight the launch of its next-generation appraisal management software EVO™ through a new website, expanded video content, new sales documents, downloadable content, press releases, and more.
This campaign enabled Global DMS to reach greater audiences, energize employees, and show the company's passion as a leading provider of today's most innovative real estate appraisal technologies. Most importantly, Jessica's creative content and new ideas will continue to be a valuable resource for Global DMS, being utilized by its marketing, sales and internal teams for years to come.
Ms. Thompson is also looking forward to implementing even more creative tactics that help address the needs of mortgage lenders and AMCs at all stages – delivering content that provides real education on both industry changes and how to better facilitate the real estate appraisal process through innovative technologies and industry best-practice.
"I couldn't be more honored to receive the 2020 Trailblazers Award from PROGRESS in Lending," said Jessica. "We're doing some great things here at Global DMS and I'm just excited to be a part of it. That said, this award will serve as a continued motivator as our team looks for more creative ways to expand our message and brand."
For the complete list of PROGRESS in Lending's 2020 Trailblazers Award winners, please visit: https://mymortgagemindset.com/the-2020-trailblazers-award-winners-are/
About Global DMS:
Founded in 1999 and headquartered in Pennsylvania, Global DMS is a leading provider of cloud-based commercial and residential real estate valuation solutions. The company's solution set is cost effectively delivered on a software-as-a-service (SaaS) transactional basis that ensures compliance adherence, reduces costs, increases efficiencies and expedites the entire real estate appraisal process. Global DMS solutions include its new EVO-Residential™ (EVO-Res™) platform for residential lending, EVO-Commercial™ (EVO-C™) platform for commercial lending, eTrac® Enterprise valuation management platform for residential lending, SnapVal™ appraisal pricing solution, eTrac WebForms, Global Kinex®, AVMs, the MISMO Appraisal Review System (MARS®), ATOM (Appraisal Tracking on Mobile). For more information, visit www.globaldms.com or call (877) 866-2747.