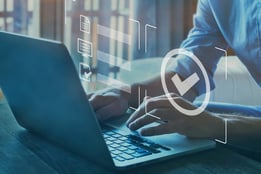 Mortgage Banker, October 4, 2021 Mortgage lending institutions are required to be compliant with all federal and state regulations, in addition to GSE, VA and FHA mortgage lending policies.
There are numerous challenges in meeting this burden, but the appraisal process has its own set of complexity and nuances that make it particularly difficult. Attempting to manually address the plethora of requirements can squander significant resources. Global DMS® helps mortgage lenders seamlessly comply with the Appraiser Independence Requirements (AIR), ECOA Borrower 3-day delivery rule, PCI compliance, collateral program quality monitoring, the third-party oversight requirement, as well as Supplier Diversity. For over 20 years, mortgage lenders have trusted our profound understanding of the real estate appraisal compliance challenges they face and our proven track record of helping them meet their regulatory obligations. Global DMS leverages its experience, technology and best practices to offer the industry's only appraisal platform that guarantees compliance, EVO™.
When it comes to managing the appraisal process lenders have three options to maintain compliance. They can choose to manage their appraisal process in-house, using internal staff to play the role of the Appraisal Management Company (AMC) or leverage a traditional third-party AMC, or a hybrid of both. Each method has their merits and disadvantages but there are compliance risks with either option. Regardless of the approach, AIR compliance is of paramount importance and has significant risks and consequences if not managed properly. Most lenders understand that the rule in principle is designed to prevent production staff, like loan officers, from directly or indirectly coercing, extorting, inducing, bribing, intimidating, compensating, or colluding with a person preparing real estate valuations. What most lenders are unaware of is that each person who violates this section shall forfeit and pay a civil penalty of up to $10,000 for each day the violation continues and $20,000 each day for any subsequent violation.