Michael Quaranto, CISO / VP of Technology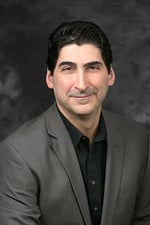 Michael has more than 25 years of experience working in an array of different software development areas. His specialties include: web-based applications, e-commerce solutions, software-as-a-service (SaaS) design and development, mobile application development, Cloud Computing, enterprise-wide software security, and system-to-system integrations utilizing both Java and Microsoft technologies.
Michael joined Global DMS® in 2011 as the company's Vice President of Technology and now also holds the position of Chief Information Security Officer. He is responsible for leading the Product Development Team in all development areas, driving innovation, implementing solution enhancements, architecting, ensuring the highest level of software security, and also managing the company's internal IT department.
In addition, he oversees all production system activities, which includes compliance, security, maintenance, capacity planning, load testing, application partitioning, disaster recovery planning and testing, and documentation.
Prior to Global DMS, Michael was a Software Architect for Epicor Software and the Director of Development for Activant Solutions for just under 11 years. While there, he was responsible for leading a team of developers in designing and integrating cutting-edge e-commerce and mobile applications, as well as building integrated ERP solutions. Michael was also a Senior Consultant at Silicon Valley-based Sybase (acquired by SAP) for 3 years, has consulted at other software firms, and spent more than 5 years at Prudential as a Senior Systems Analyst.