Jody Collup, Chief Operating Officer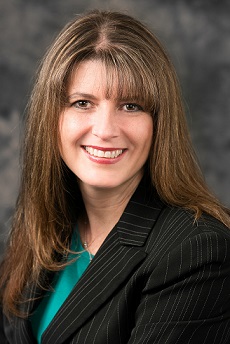 Jody has more than 25 years of marketing and management experience working in both the private and non-profit sectors, with the majority of her experience being in the mortgage industry and specifically technology. She currently serves as the Chief Operating Officer, where she manages the company's operations, organizational structure, and long-term business strategy.
Before being recruited by Global DMS®, Jody headed the marketing strategy at Calyx Software, Inc. While at Calyx, she successfully aligned sales with marketing while operating in a hyper-growth environment as well as the mortgage industry downturn, establishing brand consistency and positive industry awareness behind the company and its solutions. Prior to Calyx, Jody spent six years at the American Heart Association as the Product Development Marketing Manager, where she managed all aspects of the department's product offering – including conceptualization, content development, creative development, production, and maintenance.
Jody is very familiar with numerous types of mortgage technologies ranging from enterprise-class valuation software to LOS platforms and best-of-breed applications. She works closely with Global DMS' integration partners, initiating strategic alliances and developing joint marketing activities.
She is an active member of the Mortgage Bankers Association, is involved with numerous industry-focused trade shows and events, serves as a regular thought leader on the topic of technology in the mortgage media, and has won multiple awards.