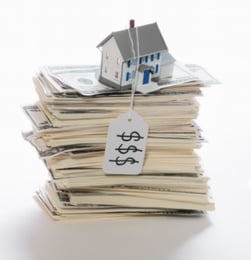 According to Zillow's latest Home Price Expectations Survey, a panel of over 100 U.S. economists and real estate experts believe that several southern cities will outperform the national average of home-price growth in 2020, as buyers look to escape the higher costs of other markets.
The panelists who were surveyed expect U.S. home values to grow by an average of 2.8% nationwide in 2020 and were asked to compare this estimate with 25 large cities across the country to provide ratings. In order to create a score for each market, Zillow weighed the number of panelists that expected a particular city to outperform this national average against those that expected it to underperform.
Of the 25 markets analyzed, 14 received a positive score and are expected to outperform the 2.8% national average for home-price growth. What's interesting is that 11 of these 14 markets are in Texas or elsewhere in the southwest and southeast.
In particular, Zillow mentioned that Austin, TX received the highest net score (76), as 83% of those surveyed expect the city to outperform the national average. Following close behind were Atlanta, Charlotte, and Nashville, which had scores ranging from the high 40's to the high 50's.
On the other side of the spectrum, Zillow's survey found that several large California markets topped the list of those expected to underperform, with San Francisco, San Jose, and Los Angeles leading the way. In fact, Zillow said that many panelists expect home prices to continue falling in these and other California cities, ending the year lower than where they started.
For more information, including infographics that show each markets' unique score, check out the following article from Zillow.
Sources:
Zillow – zillow.com
Inman – inman.com
HousingWire – housingwire.com