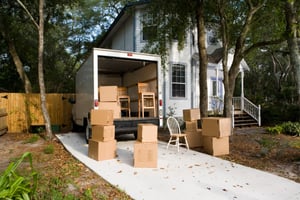 According to a recent report from Zillow, COVID-19 has allowed roughly 56% of Americans to work remotely due to the many restrictions that have been put in place, which the online real estate giant believes could cause a suburban housing boom in the near future.
The reason for this belief is due to a survey the company conducted, which found that 75% of these Americans would prefer to continue working from home at least half the time if given the choice. The survey also found that 50% of these individuals would be open for longer work commutes of 45 minutes or more as a result.
In addition, Zillow also noted that 66% of those currently working from home would be at least somewhat likely to consider moving if they had the flexibility to work remotely as often as they wanted. That said, only 24% of Americans overall said they thought about moving as a result of spending more time at home.
For more details, check out Zillow's report.
Sources:
Zillow – zillow.com
National Mortgage Professional – nationalmortgageprofessional.com