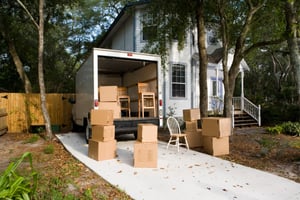 According to a recent report from Zillow, COVID-19 has allowed roughly 56% of Americans to work remotely due to the many restrictions that have been put in place, which the online real estate giant believes could cause a suburban housing boom in the near future.
The reason for this belief is due to a survey the company conducted, which found that 75% of these Americans would prefer to continue working from home at least half the time if given the choice. The survey also found that 50% of these individuals would be open for longer work commutes of 45 minutes or more as a result.
In addition, Zillow also noted that 66% of those currently working from home would be at least somewhat likely to consider moving if they had the flexibility to work remotely as often as they wanted. That said, only 24% of Americans overall said they thought about moving as a result of spending more time at home.
For more details, check out Zillow's report.
Sources:
Zillow – zillow.com
National Mortgage Professional – nationalmortgageprofessional.com
Self-Configurable Technology is Key for an Efficient Appraisal Process
Do you follow a specific real estate appraisal process that matches your exact business model, with unique terminology, forms, communications, and reports? Though the trend to digital is real, most appraisal management technologies follow a one-size-fits-all approach – requiring lengthy and expensive development work for the simplest of changes and requests. Global DMS' EVO™ appraisal management software is different, providing a 100% self-configurable platform that allows the end-user to customize all aspects of the software on the fly (including fields) – no development work required.