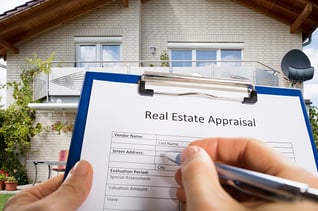 As home price growth continues to slow, the gap between appraised values and homeowner expectations seems to finally be narrowing – ending six months of growing disagreement.
According to Quicken Loans' latest Home Price Perceptions Index (HPPI), the average home appraisal in May was only 0.79% lower than homeowner estimates. In addition, the company's report also showed that none of the cities evaluated had an appraised value that was 2% lower than what homeowners were expecting.
Though Quicken's HPPI did report a year-over-year home value increase of 3.54% in May, it also showed a 1.10% decrease in values from the previous month of April – trending with a recent study from Fitch Ratings that showed a 1% decrease in overall home value growth between the 4th Quarter of 2018 and the 1st Quarter of 2019.
For more information, check out Quicken Loans' HPPI report.
Sources:
Quicken Loans – quickenloans.com
HousingWire – housingwire.com