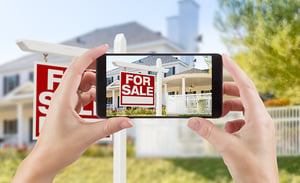 Back on April 14th, the Federal Banking Agencies issued a final interim rule that allows lenders to defer their real estate appraisals due to COVID-19 and its many restrictions that have prohibited on-site inspections. However, deferring your appraisals promotes additional risk to your overall loan origination process and should be avoided whenever possible to help ensure accurate values at the time of closing.
Reasons to Avoid Deferring Your Appraisals:
The Federal Banking Agencies' new guidance only pertains to a small portion of portfolio loans.
Postponing your appraisals can lead to problems when trying to support values that are made retrospectively up to 120 days after a loan closes.
When deferring appraisals, a system must be set to track these files – leading to additional time and overhead costs.
Deferring your appraisals doesn't guarantee a traditional inspection will be possible after 120 days.
Though many lenders may feel they have no choice but to defer their appraisals, this myth is false, as technology has opened the door for conducting remote inspections when access to the subject property is denied.
Introducing eTrac® ProxyPics:
Global DMS' eTrac appraisal management software has been seamlessly integrated with ProxyPics, which allows users to request specific pictures of the subject property from the home occupant, who then use the ProxyPics mobile app to take and submit the required photos back to eTrac for immediate use.
These pictures include the front, back, and street views of the property, as well as two photos of each interior room. The entire process is automated, requiring no additional work or oversight, and is completed without ever leaving eTrac. Plus, in the event the home occupant's photos aren't legible, or are incorrect, retakes can be instantly uploaded as needed for no additional charge.
Global DMS' goal for this integration is to help promote business as usual during these very unusual times. With eTrac and ProxyPics, lenders will be able to do just that – providing timely, cost-effective, and accurate values for all loan types without ever leaving their desk.
For more information, contact Global DMS® today at productinfo@globaldms.com.