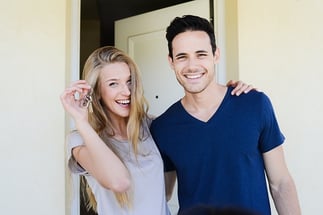 ValueInsured conducted a recent study on Millennial homeowners, which found that many are living in their starter-homes longer than preferred due to rising home prices and interest rates.
According to the company's survey, 85% of all Millennial homeowners with entry-level homes would prefer to sell and upgrade, but 78% are reluctant to do so thanks to the current market conditions.
This, as ValueInsured pointed out, has created a housing bottleneck that's severely limited the supply of more affordable starter-homes. Unsurprisingly, this bottleneck has been considered one of the major culprits of the overall affordability issues that've been plaguing the mortgage industry for months.
Of those surveyed, 38% said their main obstacle to upgrading is today's high prices, while another 23% said they can't afford a new mortgage due to the rising interest rates. 15% feel they wouldn't net any profit after paying the multiple costs associated with selling, upgrading, and moving, with another 21% believing they would actually lose money if they attempted to sell during the market's current environment.
In conclusion, it appears that rising prices and interest rates are affecting more than just first-time homebuyers, as current homeowners seem to also be feeling the squeeze – keeping them locked out of the market for now.
Sources:
ValueInsured – valueinsured.com
The MReport – themreport.com