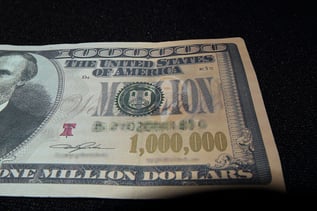 Recent analysis from Zillow® looked into what $1 million could buy in today's housing market and the results are probably not what many would expect, especially those outside the mortgage industry.
According to its report, Zillow found that a typical $1 million home in the U.S. is a detached, single-family house with about 2,200 square feet. These homes usually have four bedrooms and two-and-a-half bathrooms, but in places like San Francisco, those with a million dollar budget may struggle to find even a second bedroom.
As expected, home values strongly depend on where the property is located. In 87 of the largest 100 cities that were studied, Zillow noted that a detached, single-family home is pretty standard for $1 million, with all having at least three bedrooms and one-and-a-half baths. That said, these homes range from around 1,400 square feet in Fremont, CA to more than 7,000 square feet in El Paso, TX.
Zillow also mentioned that in some cities, millionaires often share walls with their neighbors in multi-unit buildings like a condo or row house. This is especially the case in larger, coastal cities, where the space 1$ million can buy you varies considerably.
"Owning a $1 million home was once a status symbol, but now, due to escalating home prices, it feels closer to the price of entry for homeownership in parts of the country," said Cheryl Young, Sr. Economist at Zillow, in the company's press release.
To see Zillow's report in its entirety, click here.
Sources:
Zillow – zillow.com
The MReport – themreport.com