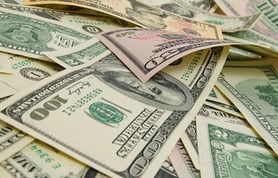 This past June, the U.S. Department of Agriculture's Rural Business-Cooperative Service released its final rule that will make changes to its Business and Industry Guaranteed Loan Program to improve program delivery, clarify regulations, and reduce delinquencies. The final rule, according to the Appraisal Institute's press release, is set to take effect on August 2, 2016.
In regards to appraisers, the final rule will raise the appraisal threshold requirement from $100,000 to $250,000 on all collateral to be released. In addition, the current requirement for an appraisal for collateral to be liquidated will also be increased from $200,000 to $250,000. It should be noted that this $250,000 threshold is consistent with the Office of Management and Budget's guidelines set forth in OMB Circular A-129.
Back in November of 2014, the Appraisal Institute and American Society of Farm Managers and Rural Appraisers submitted a joint letter to the USDA that cautioned the agency about raising the appraisal threshold. Their hesitation was brought about due to "reported concerns with the quality of appraisals prepared for lenders participating in the B&I program, which are often engaged with turnaround time and price at the forefront and minimally reviewed by USDA lenders."
The USDA did include one of the Appraisal Institute's recommendations within its final rule, which stated that the USDA should "require B&I lenders to follow their primary regulator's policies relating to Appraisals and Evaluations below the appraisal threshold" in situations where an appraisal isn't required and the USDA relies on the lender's evaluation of the collateral.
For more information, or to view a full copy of the USDA's final rule, click here.
Sources:
The Appraisal Institute – appraisalinstitute.org
Valuation Review – valuationreview.com