AMCs in Minnesota and Louisiana will soon be required to abide by updated legislation within their respective states, which both to take effect this Monday, August 1st.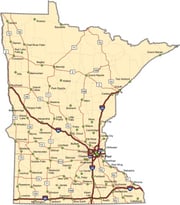 Minnesota's SF 2665:
Minnesota's updated AMC legislation, known as SF 2665, will make several changes to the state's existing appraiser licensing and AMC registration mandate.
The new law will change the old mandate's definitions to help clarify organizations that utilize employee appraisers to complete assignments, but that are not AMCs. Appraiser compensation was also included within the new law, which will require AMCs to pay their appraisers at a rate that is customary and reasonable within 30 days of the appraisal report's delivery to either the AMC or the client – whichever is sooner.
AMCs must also now separately state to the client the fees paid to an appraiser for their services, as well as the fees charged by the AMC for the services associated with the management of the appraisal process – including the procurement of the appraiser's services.
In addition, AMCs will no longer be able to prohibit their panel appraisers from recording the fee that they received within the appraisal report. They will also be prohibited from including their appraisal management services fees in the same amount that reports what the appraiser charged for the appraisal.
For more information, click here.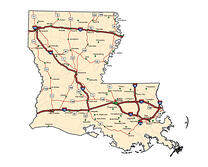 Louisiana's HB 804:
Louisiana's updated AMC legislation, known as HB 804, will require AMCs to begin compensating their appraisers in accordance with Dodd-Frank's customary and reasonable fee provisions.
The new law will also give the Louisiana Real Estate Appraisal Board the authority to begin collecting the required National Registry Fee from AMCs, and will require federally regulated AMCs to report to the Board "any information required to be submitted by the state to the appraisal subcommittee pursuant to the policies of the appraisal subcommittee regarding the determination of the appraisal management company national registry fee."
For more information, click here.
Sources:
Minnesota State Legislature – revisor.mn.gov
Louisiana State Legislature – legis.la.gov
Valuation Review – valuationreview.com