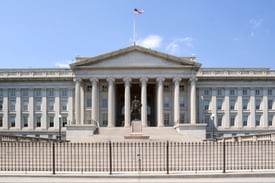 U.S. Department of Treasury Counselor, Antonio Weiss, and Assistant Secretary for Economic Policy, Karen Dynan, recently issued a piece of commentary that outlined the Treasury's ideas for positive housing reform.
The Treasury points out that there are currently no national loss mitigation standards, which would help mortgage servicers better determine what loan modification options to provide to borrowers who are behind on their monthly payments. The Department also found that a range of industry stakeholders have acknowledged the need for broad loss mitigation standards for distressed homeowners – such as those established in HAMP (which are set to expire soon).
The Treasury has emphasized that it has been both working and collaborating with these stakeholders regarding a set of national standards, and will continue to encourage their development. According to a report by DS News, the Department believes these standards should:
Protect consumers with fair, transparent, and consistent terms – including those related to housing counseling, loan modifications, and alternatives to foreclosure.

Provide investors with clear, consistent loss mitigation rules so they have certainty when evaluating securities, securitization and serving agreements, and pools of loans.

Balance the need to protect the solvency of the catastrophic insurance fund that supports securities issued by any regulated guarantor.
"Comprehensive housing finance reform provides us an opportunity to reorient the housing system so it better serves all consumers and helps strengthen the broader economy," said Weiss and Dynan. "Addressing the shortcomings of the current system is the most pressing challenge for any model for reform."
To see the Treasury Department's commentary in its entirety, click here.
Sources:
Medium – medium.com
DS News – dsnews.com