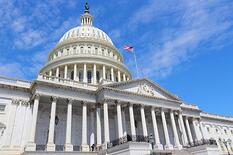 Senators Mark Warner (D-VA) and Mike Rounds (R-SD) recently introduced bi-partisan legislation that's designed to help creditworthy borrowers with non-traditional forms of income better qualify for a mortgage.
S.3401, or the "Self-Employed Mortgage Access Act", would allow lenders to verify a borrower's income using additional forms of documentation other than a W-2. This, in theory, would make it easier for those that are self-employed to obtain a mortgage.
According to HousingWire, the Qualified Mortgage (QM) rule has made it difficult for borrowers without a traditional source of income to get a mortgage. Senators Warner and Rounds believe the issue stems from stringent lending standards that are stipulated by both the Ability-to-Repay and QM rules.
If enacted, S.3401 would expand the types of documentation that self-employed individuals can use in order to show they are creditworthy. It would also expand the types of documentation that banks could use in order to keep a loan in QM status.
For example, IRS Form 1040 Schedule C for sole proprietorships, IRS Form 1040 Schedule F for farming, IRS Form 1065 Schedule K-1 for partnerships, and IRS Form 1120-S for S Corporations could all be used under the new bill when determining a borrower's income.
For more information, check out S.3401's webpage.
Sources:
HousingWire – housingwire.com
U.S. Congress – congress.gov