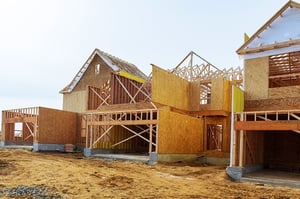 Earlier this month, the U.S. House of Representatives approved the "Yes in My Backyard" (YIMBY) Act, which would require Community Development Block Grant (CDBG) recipients to report with HUD on local policies that impact housing affordability.
Introduced by Representatives Trey Hollingsworth (R-IN) and Denny Heck (D-WA), the YIMBY Act would also increase transparency on local land use policies and encourage localities to reduce barriers on housing production.
According Rep. Heck's press release, the country has a shortage of 7 to 10 million housing units – stressing the nation's housing ecosystem and driving up costs.
To alleviate this stress, YIMBY makes several proposals to help with the production of affordable housing, such as reducing minimal lot sizes, increasing development in areas close to transit centers, and allowing duplexes and manufactured homes to be constructed in areas that are zoned for single-family houses.
YIMBY must still pass in the Senate and be signed by the President before being enacted.
For more information, visit the Act's official webpage.
Sources:
The MReport – themreport.com
The Architect's Newspaper – archpaper.com
Rep. Denny Heck – dennyheck.house.gov