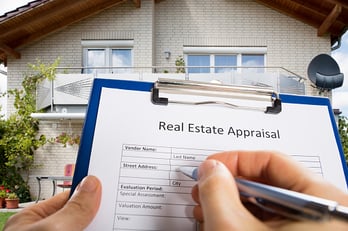 "The Homebuyer Assistance Act of 2019", which is designed to address the current shortage of certified appraisers (particularly for FHA mortgages), was recently advanced by the House Financial Services Committee.
This new bill—also known as H.R. 2852—was introduced by U.S. Representatives Brad Sherman (D-CA) and Sean Duffy (R-WI) back on May 20th and would reduce the number of hurdles that appraisers currently face before being permitted to perform appraisals for FHA mortgages. It would do this by bringing the Federal standards for FHA appraisers in-line with the minimum requirements already in place for other mortgage-types (such as those involving Fannie Mae and Freddie Mac), which would allow state-licensed appraisers to conduct FHA appraisals.
In addition, U.S. Senator John Thune (R-SD) has introduced similar legislation within the Senate that would also allow licensed appraisers to perform FHA appraisals. Like its counterpart above, Thune's bill (known as the "FHA Appraiser Eligibility Expansion Act", or SB 1722) is designed to help end appraiser shortages – particularly in rural areas.
As it currently stands, the National Housing Act of 2008 only allows certified appraisers (who must meet higher qualifications) to perform FHA appraisals. Prior to this law, both licensed and certified appraisers could perform FHA appraisals, which Thune, Sherman, and Duffy believe is the answer to the severe appraiser shortages being experienced for this loan-type.
For more information on "The Homebuyer Assistance Act of 2019", including the latest updates as they become available, please reference the bill's official webpage.
Sources:
The MReport – themreport.com
Financial Regulation News – financialregnews.com
The Appraisal Foundation – appraisalfoundation.org
American Society of Appraisers – appraisers.org